Old Stones River Road
January 07, 2012
If you look at the Percy Priest Lake area on Google Maps you can often see old roads that lead straight into the water. Recently I noticed such a road parallel to Stones River Road here in La Vergne, and this past fall Merredith and I decided to take a walk to see what we could find.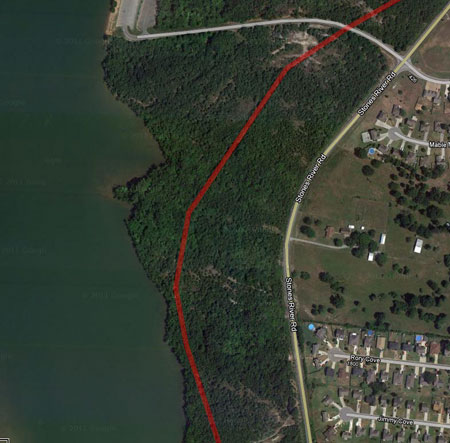 Old Stones River Road on Google Maps
It turns out there was quite a bit to see of Old Stones River Road. From small drainage bridges to old fencing to the actual roadbed, it looks as though the road was left as-is when Percy Priest Lake was built in the 1960s. The following photos were taken just south of the Hurricane Creek boat ramp area.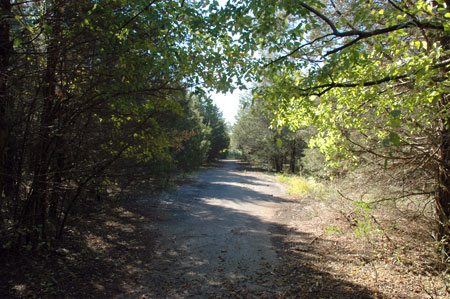 Old Stones River Road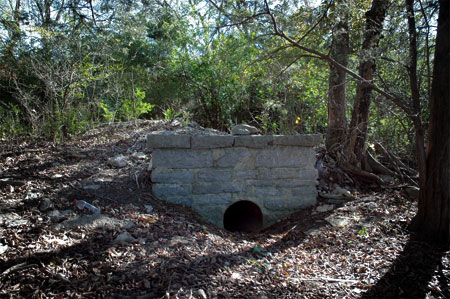 One of the drainage bridges along Old Stones River Road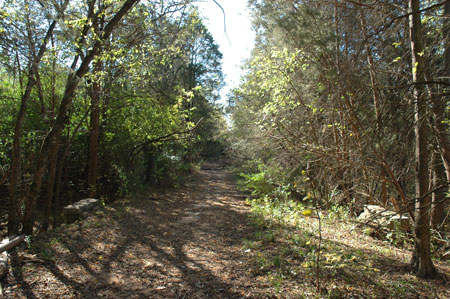 Old Stones River Road showing fencing and drainage bridge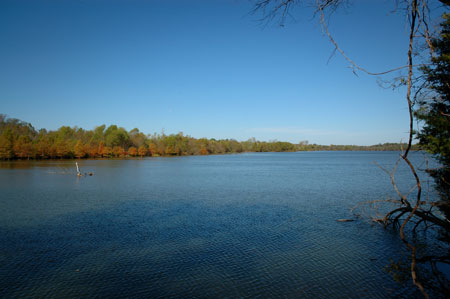 View of Percy Priest Lake from Old Stones River Road