The Maine Trip (aka Jeff's Wedding)
July 25, 2010
Update 7/30: Jeff got the job done. We attended a nice ceremony and reception in Bangor and met lots of nice folks. Many had traveled as far as we did and even further.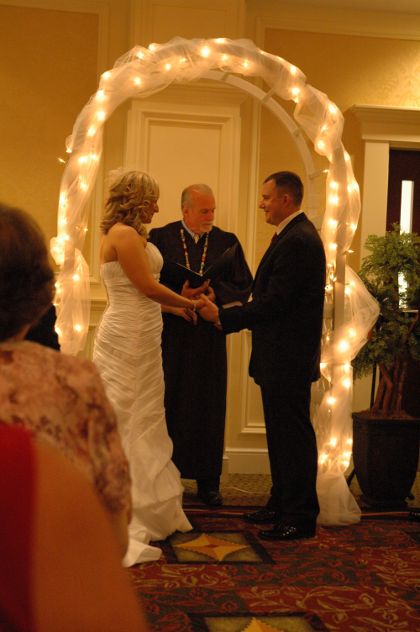 The stock of Cadillac Mountain Stout has also been secured and lobster has been consumed by all. The best part of Bangor has been the weather. An amazing mid 70s for highs.
Update 7/29: DC and Baltimore traffic was a breeze this morning. We drove right through Philly and NYC with minimal traffic. I-95 took us right through the Bronx.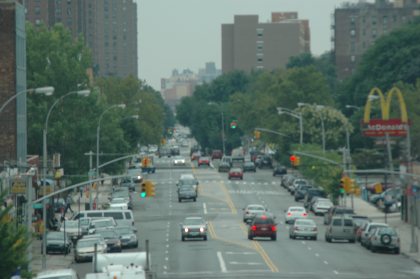 The Bronx from I-95
For whatever reason, Connecticut was the trouble spot. Between 2:00pm and 7:00pm traffic was ridiculous. Bumper to bumper most of the way inside and outside of the largest cities all the way to Massachusetts.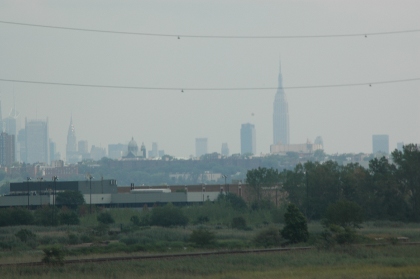 New York City Skyline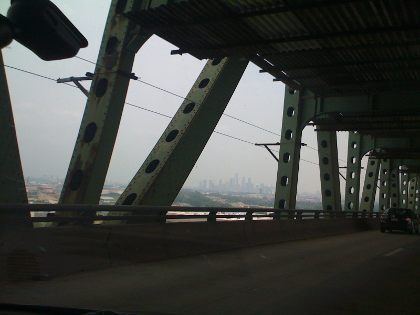 Philly Skyline
The worst part of the Northern portion of the trip was the crazy amount of tolls we had to pass through. States imposing tax/tolls on the Interstate system just doesn't seem right. I guess the people up North don't mind. That's something you won't see in the South, however.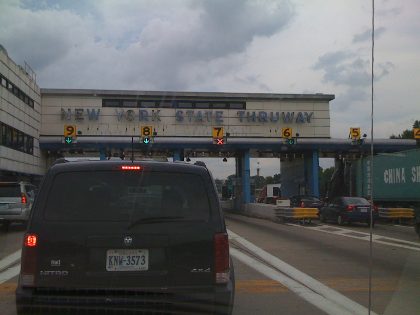 Toll in New York State
Update 7/28: The drive from Florida to DC was really quite uneventful. We stopped at South of the Border (just South of the North Carolina line) which felt like a 1960s/1970s era tourist trap. Lots of statues of gorillas, flamingos, and Pedro in a sombrero.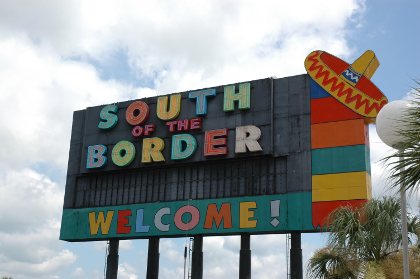 South of the Border just South of the North Carolina border
Update 7/28 8:37a: We've repurposed the trip into the most epic beer run ever.
Update 7/27: Flew into Jacksonville and picked up the minivan which is a light blue Chrysler Caravan. We're calling it the Blue Beauty. Got the CB/WX radio installed for maximum information consumption as we make out trip northward. Here's an image taken from the air, plus some HD footage taken from the plane:
The events this summer include a road trip from Jacksonville Florida to Bangor Maine to attend Jeff's wedding. 6 of us are piling into a mini van for this epic 2,700 mile drive over the course of a week or so. I'm going to be adding updates to this post. Photos, video, etc. Our progress can also be tracked on the embedded Latitude module above. You can also follow along on twitter.
The fun starts tomorrow afternoon when I fly out to Jacksonville. Check back often!