Stones River Prior to Percy Priest Lake
April 27, 2010
OpenStreetMap shows the path of the Stones River prior to the building of Percy Priest Lake in the 1960s.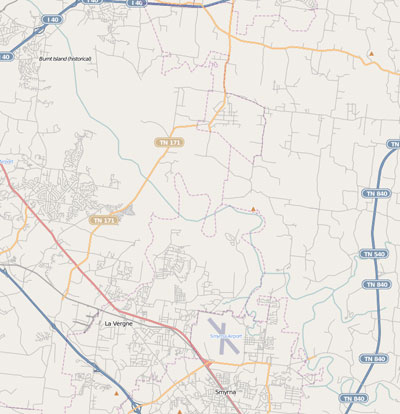 The Stones River prior to the construction of Percy Priest Lake.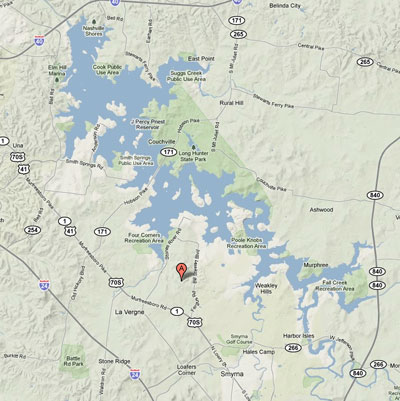 Percy Priest Lake.
The idea that all that land, places where people lived and even entire towns like Jefferson are now under water is fascinating to me. You can follow where roads like Couchville Pike used to span from the 840 area all the way over to where Nashville International Airport now sits. Little pieces still stick out here and there.
Jefferson, or Old Jefferson is the most interesting. Once the County seat, now under water demolished.