Candor Gallery Bringing The Hits
April 27, 2010
I haven't mentioned Candor Gallery in quite some time, so I wanted to post a little update. I've been paying attention to traffic stats lately and am excited to report that the Candor Gallery Widget is still receiving up to 115,000 views per month. While no major updates have been released in the last couple years, artwork continues to be submitted.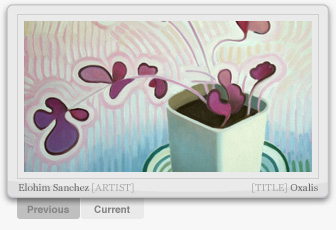 The amount of people who have contributed artwork and who continue to use the widget as a source for viewing artwork still amazes me. My thanks goes out to everyone who has contributed over the years.
With that said, I think it's time to consider a Candor Gallery refresh. Nothing definite is in store yet, but something along the lines of Flickr / Deviant Art / Dribbble may be in order. Something that lets users interact with each other more so than the current setup allows. The widget will always remain in place as long as people continue to download it, but with such a talented pool of artists as a user base, I think there's an opportunity to do something more for that group of users and beyond.
Please send any feedback to curator@candorgallery.com or post a comment below.