The Acclaim Trip
Final Update: The car made the trip just fine. I have a good weekend of detailing ahead of me. The car must have sat under a tree for some time and needs a good wipe-down outside and in.
There seems to be a bit of sludgy debris in the cooling system which was probably stirred up with the replacement of the water pump. The temperature read a bit high during the first 50 miles or so of driving, but has normalized since then. A flush may need to happen soon. That seems to be the only major issue. At 38,000 miles, the Acclaim should have some good driving time left in it.
Update 9:00p: We have a long drive ahead of us tomorrow. The car has been driven around town off and on today. It feels strong. We'll be stopping about half-way in Johnson City to visit a friend. Hopefully we'll make it back home before dark.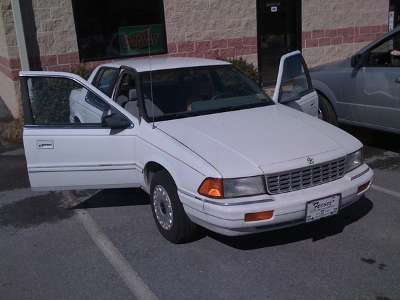 Update 11:30a: The Acclaim is in hand. It needs a good scrubbing, but everything runs smooth. The location we picked the car up from had a Tesla Roadster sitting in one of the bays. Very cool. That's te closest I've been to a Tesla. I think it's presence is a good sign for the Acclaim acquisition.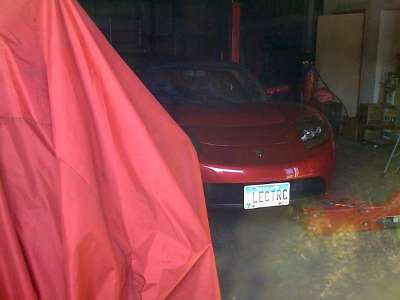 The Acclaim is without spare tire and locating a spare wheel on a Saturday is a challenge. May hit up a junk yard. More to come.
Update 6:30a: The plane awaits: http://twitpic.com/16xmrp An Acclaim fun fact: The Acclaim was rated third in reliability behind Accord and Camry in 1995.
We're flying up to Baltimore in the morning to pick-up and turn right back around with a 1995 Plymouth Acclaim with only 38,000 miles on the odo.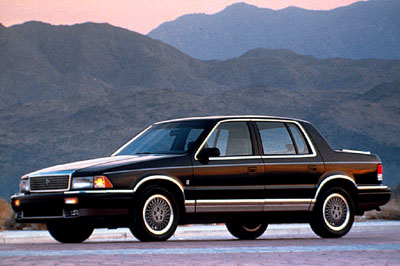 It's a unique find, but ultimately will extend the life of the Mooth fleet as all three of our vehicles are at the 150,000 mile mark. The Taurus will likely be retired.
Hopefully updates to this post will be frequent as we make our way to Baltor and back with our new old car.