Shepard Fairey Stickers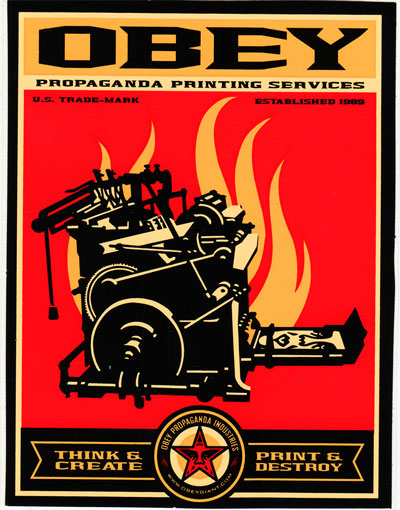 In 2000 I had the chance to interview Shepard Fairey over the phone as a Graphic Design project for school.
I remember the most interesting aspect of the interview was Mr. Fairey talking about the balance between his street art and commercial art. He said he would often cover up his commerical art (billboards) with street art.
He sent me an envelope of stickers a few days later. These are the stickers I held on to from that mailing. The rest have been stuck elsewhere.