TV Logos from 1992
When I was 12 I sent letters to a handful of TV stations across the country asking them to send back some type of promotional material with their logo on it. I recently came across all these logos in an old box and decided to put them up on Flickr.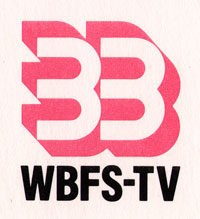 My favorite logo was WBFS channel 33 from Miami. It had that double 3D dropshadow action that didn't make any logical sense but was bold and very readable. I grew up watching way too many cartoons on that station after school everyday.

Transformers, G.I. Joe, etc.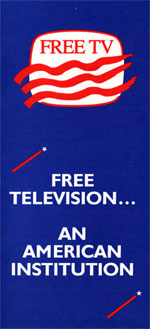 I also scanned in a pamphlet published by the National Association of Broadcasters called Free TV that really comes down hard on cable TV. They claimed with 75% of cable TV subscribers watching network shows during primetime, cable TV was basically useless. They also pointed out the high price of paying between $12 and $20 per month for television. If only the NAB could foresee what was to come.