Tennessee Region SCCA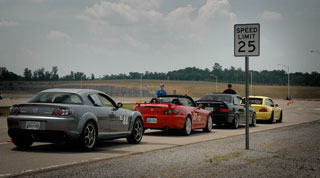 Sunday I spectated at the Tennessee Region SCCA Solo 2 event at the Nashville Super Speedway. They featured a very wide range of participating cars, including a few Vettes, which up until then I had never seen any Corvette driver show off their power. Most Corvette owners are very reserved when you see them rolling down the interstate.
I think my brother and I will check out the next event in July. Hopefully after that I might have the nerve to run my car. It looks like some serious fun.
Here's a link to my Flickr photo set from the event.