Tennessee Traffic Cameras Widget
Just wanted to announce the availability of the Tennessee Traffic Cameras widget for all you OS X users living and dealing with Tennessee traffic.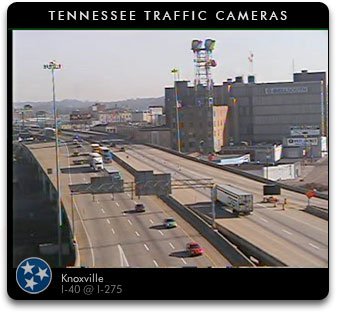 TDOT makes available many traffic cameras on their website, but it's less than easy to try and navigate their system. Hopefully this widget will provide an easy way to view cameras in your city, all in one simple interface.
Also a big thanks to Jimmy's l337 JavaScript skills which saved me from hours and hours of suffering.
You can download the widget from the Tennessee Traffic Cameras website.