Update: A Twitter search reveals apparently everyone got the Michigan emails. Nicely done.
My contract with AT&T is up next week, so naturally I've been getting snail mail and email with various offers. Overnight I received three emails from AT&T telling me I should visit some of their stores in Michigan and Indiana. Thanks for the info AT&T. Maybe I'll make that 500 mile trip to Three Rivers.
Over the years I've called AT&T a few times about the lack of service at my house. Maybe Michigan is their solution.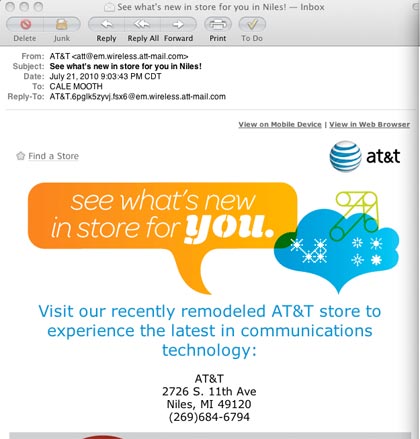 ---