It's about that time to do the ol' OS reinstall on my work machine. This is something I truly dread. Backing up and restoring files is fine, but reinstalling applications and getting all my settings and prefs straight is the tough part.
I could backup and restore all my pref files, but then you run the risk of the same issues continuing with the new install.
The two major issues requiring reinstall involve Adobe apps, naturally. Every day I turn on my computer Adobe wants to update Acrobat (which will let me print through the Adobe PDF printer). Well, the installer quits halfway through every time.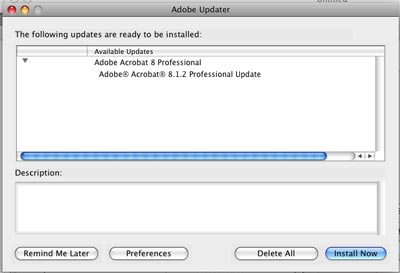 I've tried reinstalling Acrobat but the installer won't complete because I installed Fireworks CS4 Beta some time ago and it's looking for the Fireworks CS4 disk, which I don't have. (Fireworks CS4 crashed upon every launch so I never even got to use the software!)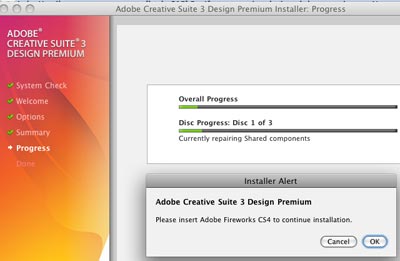 This is truly retarded.
And finally, Safari refuses to update to Flash Player 9. Safari is my default browser, but every time I come to a site that requires Flash 9 I have to open up FireFox.
So this may be an Adobe issue or it may be an Apple issue, but with Adobe's track record, I blame Adobe. All I can do is reinstall the whole thing.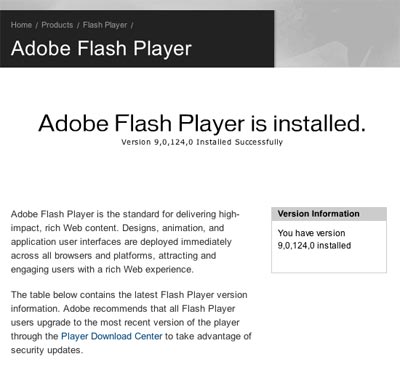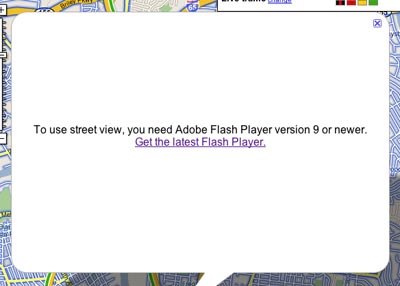 ---